UFD History
A little History of Minisink Hose Co.# 1

History of Minisink Hose Co. #1
From records and memories of Old Time Firemen
as written in our 100th anniversary book printed in 1995

The Village of Unionville was founded in 1740, and incorporated in 1872. On July 5, 1869, the block of buildings containing several shops at the corner of East Main and Maple Street, was destroyed by fire. The only means of protection was the Bucket Brigade. After the Village was incorporated, a movement was started to have a water system. A reservoir was erected and hydrants installed, but it was not until September 30, 1895, formal action was taken to organize a Hose Company. That date a group of interested young men met at the Hanford Brothers shop to organize a Hose Company for the purpose of saving life and property from fire in this Village. Within thirty days, twenty - five men volunteered their willingness to unite their efforts and the name adopted was Minisink Hose Company #1. The twenty - five volunteers , headed by J. Harvey Hanford, Chief, were granted a charter November 11, 1895. He installed the first firemen and remained in that position seventeen years. The first Civil officers were:

President - Joseph Mathews
Vice President - Arnott Hemenover
Treasurer - Howard Tuthill
Secretary - J. E. Whorry
Trustees - George Decker
George M. Timbrell
Austin VanSickle

The first Hose cart was made by the Hanford Brothers, and was kept in the shed of the makers' shop for five years until the old Hose House was erected by the Village and finished by the Hose Co.

For seventy - five years the members of the Minisink Hose Company have given their service without reservation to the original purpose. All Honors to those who have departed, who willingly gave themselves, and much honor is due to the founders for their self sacrifice and especially for the leadership of J. Harvey Hanford, who was a fireman for seventeen years. For fifteen years, L.C. Hanford, his son, was Secretary, and his grandson today is an active member.
The twenty - five charter members are as follows:

J. H. Hanford, Joseph Mathews, William Garner, George M. Trimbrell,
William M. Yeomans, J. D. Swift, William Rosencrans, George H. Elston,
Joseph M. Brown, Irving Shove, Louis C. Hanford, Ed Whorry, A. R. Hamenover,
Howard Tuthill, Ralph Casterlin, John Ayers, Austin VanSickle, Smith R. Decker,
William Carr, Benjamin Weed, Theodore Northrop, Lain Terry, George Decker,
Wilson Decker, A. Wilson.

First Chief of Minisink Hose Co. # 1
J. Harvey "Duke" Hanford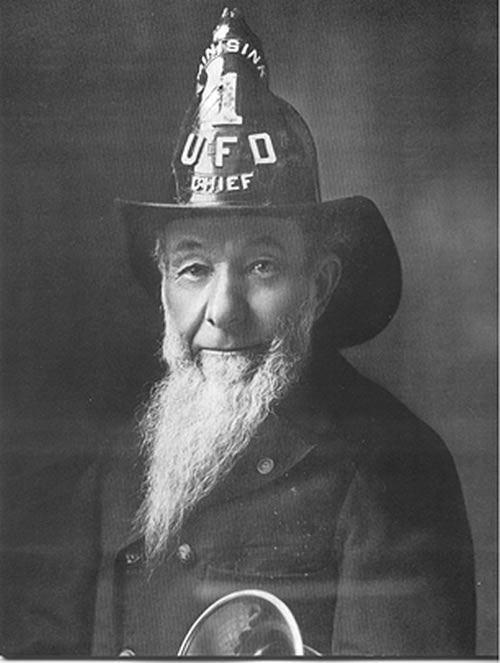 Hiram Terry Manning II
Passed in the line of duty
August 8, 1952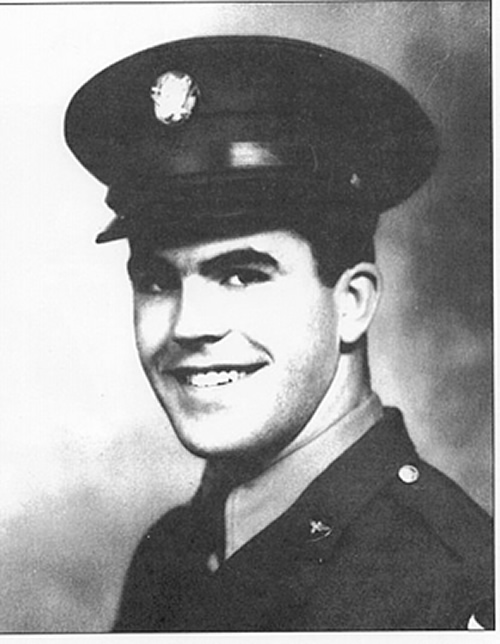 Our First motorized Truck
Model- T Ford - Purchased in 1921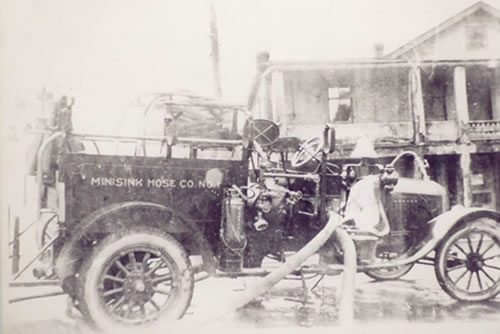 Our second Truck
1935 Sanford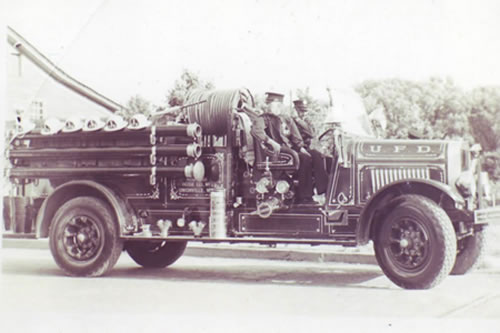 Old Station photos
Firehouse
1898-1964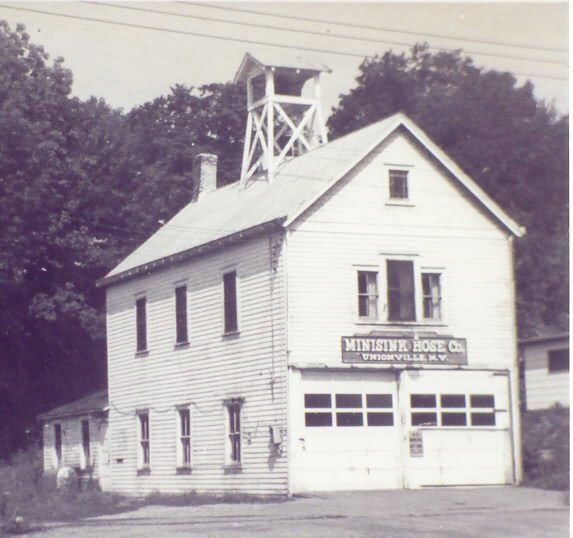 1921 Ford Model T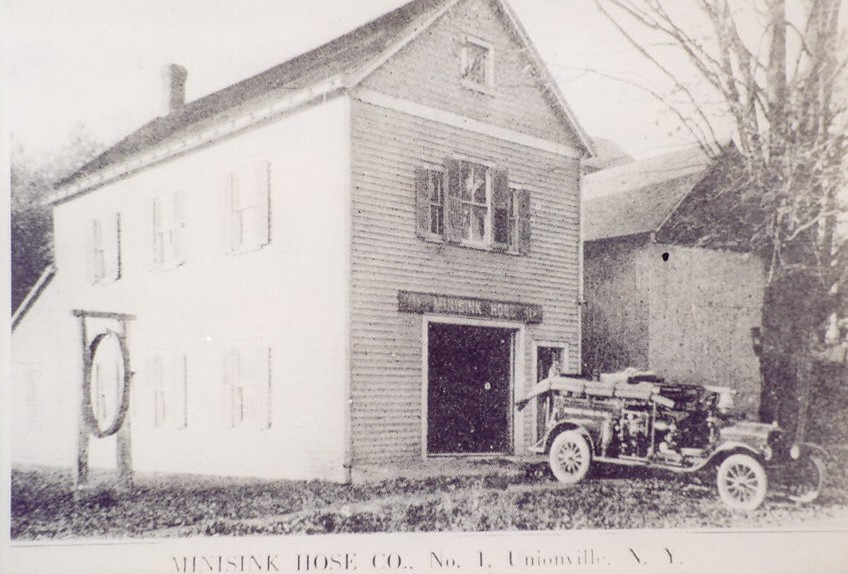 Seagrave & Sanford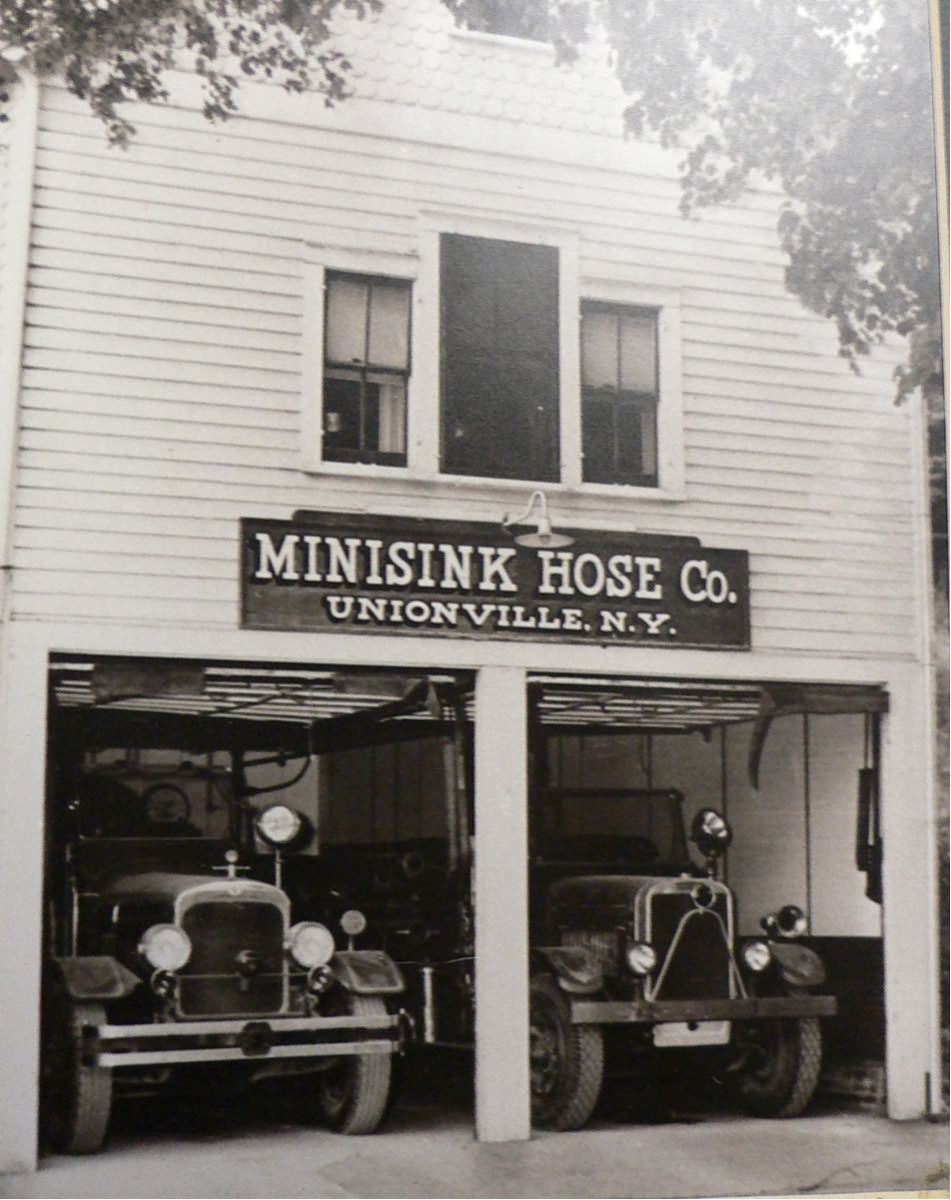 Fleet - 1966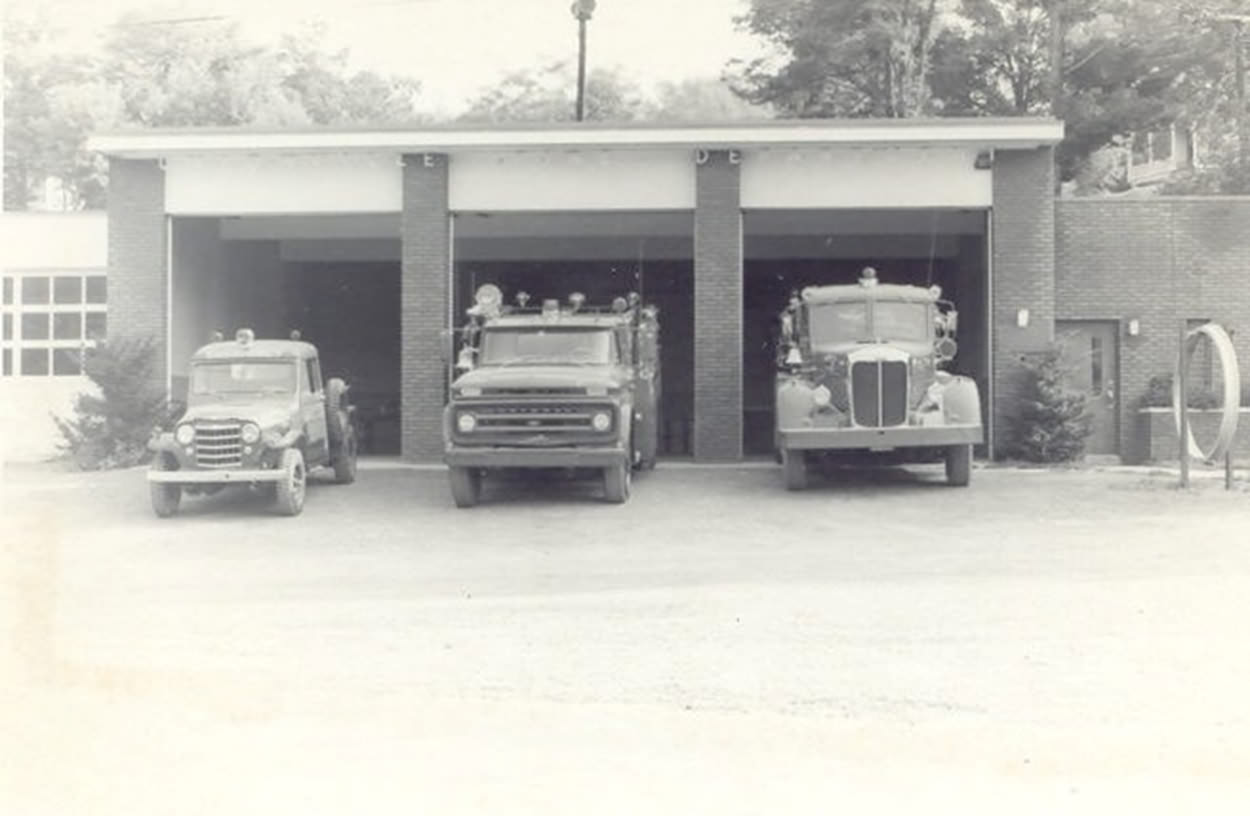 Fleet - 1975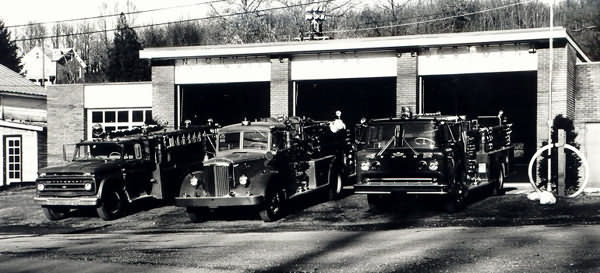 Fleet -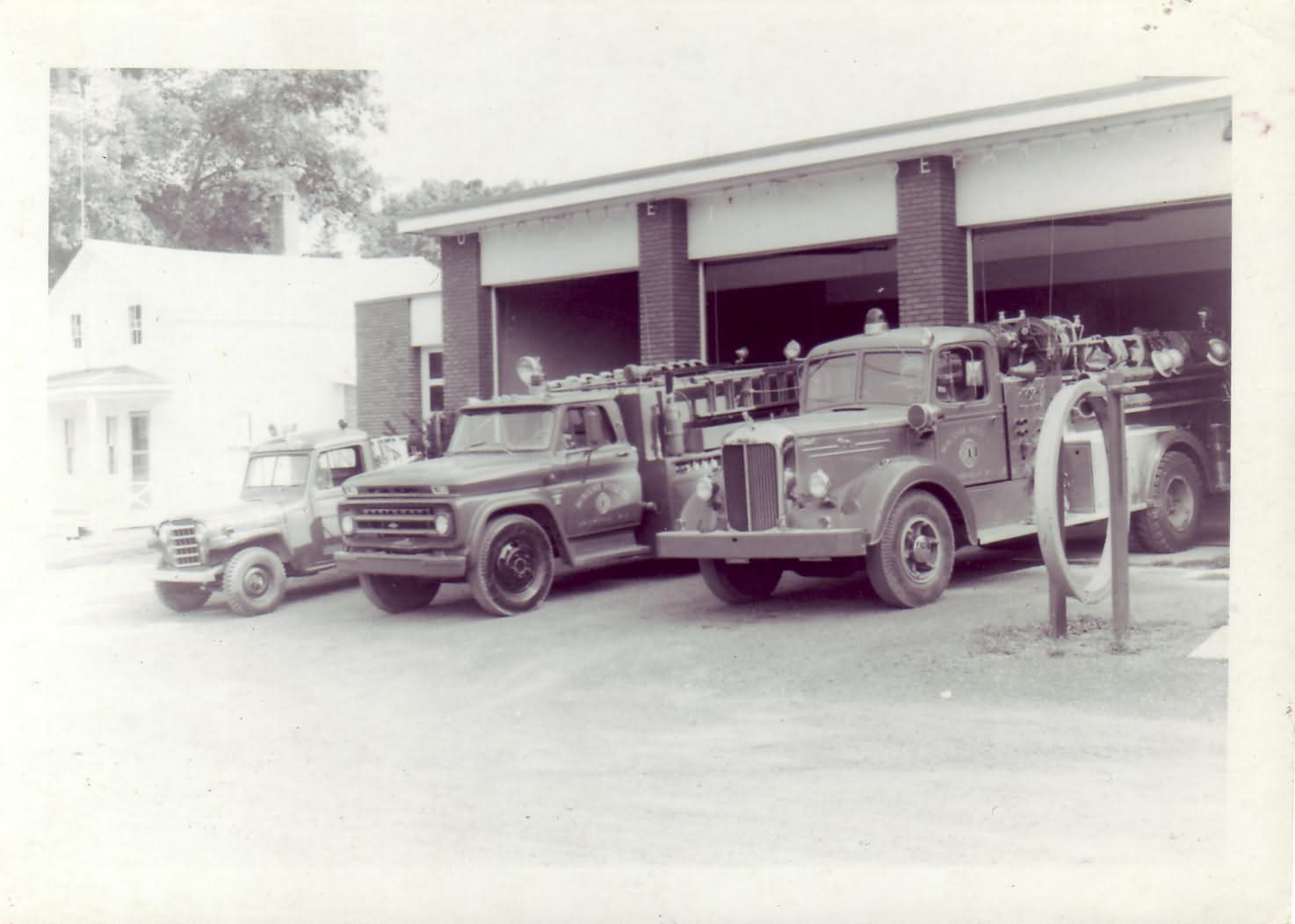 Fleet -